According to recent news reports, the Knowledge and Human Development Authority (KHDA) said the 12% rise in student enrollment is the biggest since 2007. KHDA is Dubai's private education regulator, which was also established in 2007. 
---
The student enrolment in the current academic year hit 365,000 students, an increase of 12% from 2022, as per publicly available information. 
Also, Dubai's private school sector continues to grow by adding five new private schools in the 2023-24 academic year. According to the latest data released by the KHDA, the new schools, offering British and Indian curricula, have added 12,000 seats. 
Some industry insiders note that such growth results from the Dubai Economic Agenda (D33), which not only targets to double the size of Dubai's economy in the next decade but also positions the emirate (that will be hosting this month the most significant climate event the COP28) as one of the world's top global cities.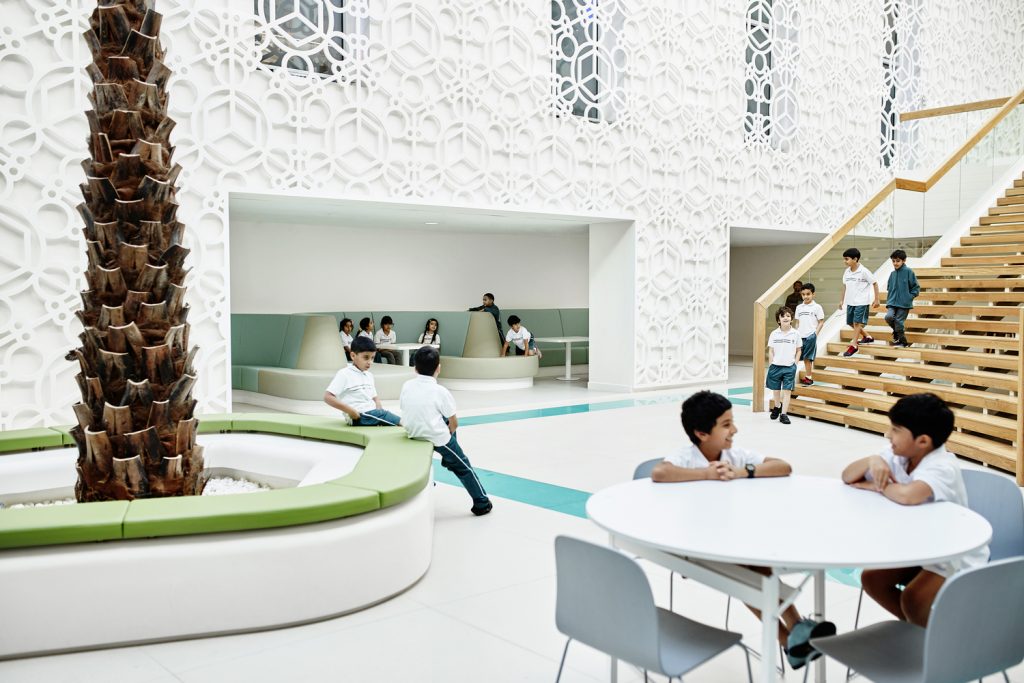 Photo by Kim Wendt, The Sheikh Zayed Academy / Rosan Bosch Studio
At present, Dubai is home to 220 private schools, which enrolled over 326,000 students in the 2022-23 academic year. In less than half a decade, 27 new private schools have been established in the emirate. 

According to the KHDA site, Dubai's private schools offer 17 curricula representing diverse countries, languages and educational methodologies, reflecting the city's status as an attractive global investment and lifestyle destination and its inclusive and cosmopolitan ethos. 
British curricula account for the highest share of syllabi with 36%, followed by India with 25%, the US with 15% and International Baccalaureate (IB) with 7%. Dubai is also home to private schools that offer Chinese, Japanese, German, French, Australian, Spanish and Filipino curricula, among others. 
November 2023