If the latest report by the IC3 Institute is anything to go by, students surveyed in its recently published study revealed significant freedom in choosing their career and course. Interestingly, their interest in non-traditional courses saw a 61% increase, according to the press release seen by the EdDesign desk. 
---
Conducted annually by India-headquartered IC3 Institute, this year's survey ensured that career and college counselling is data-driven and rooted in rigorous scientific research. Spanning 98 countries, the survey's comprehensive analysis includes responses from 8,377 students, 3,177 parents, and 793 high school counsellors, revealing an evolving landscape of education choices and priorities. Vijaybhoomi University and the University of Waterloo were the partners for this year's IC3 survey report.  
However, parents tend to have more control over college and country decisions due to safety, security concerns and financial implications of educational choices, the release said. 
"While students may exercise freedom in choosing their career path, parents' role in shaping the college and country choices remains pivotal. These findings underscore the importance of ongoing conversations between parents and students, clearly indicating the need to include parents in the fold of school-based career and college counseling," said Amrita Ghulati, Director — Academics, IC3 Institute.
For the first time since its inception, this year's survey included parents' attempts to quantify their impact on students' educational journey. The survey revealed only 35% of parents had interacted with their child's counsellor, highlighting a critical missing link in the decision-making journey. 
Also, parents surveyed had an increased awareness of financial planning for higher education, an understanding of new program offerings by universities, new-age and non-traditional careers, and the changing world of work. 
The conference, an initiative by the IC3 Movement, a global effort to establish career and college counselling in every school. The survey report was out at the 2023 Annual IC3 Conference & Expo held at the Hyderabad International Convention Centre (HICC), Novotel, last month and hosted close to 1,500 participants (in-person and virtually) worldwide. 
The aim of the conference is to bring together higher education representatives for a collaborative dialogue on practices that drive sustainable and inclusive counseling practices focused on student success. This year's theme "Finding Purpose Through Counseling", is intended to inspire educators to unleash the full potential inside each and every student, through school-based counseling. The conference hosted close to 1,500 participants (in-person and virtually) worldwide, including senior leadership and counselors from high schools, universities, and organizations in the education space.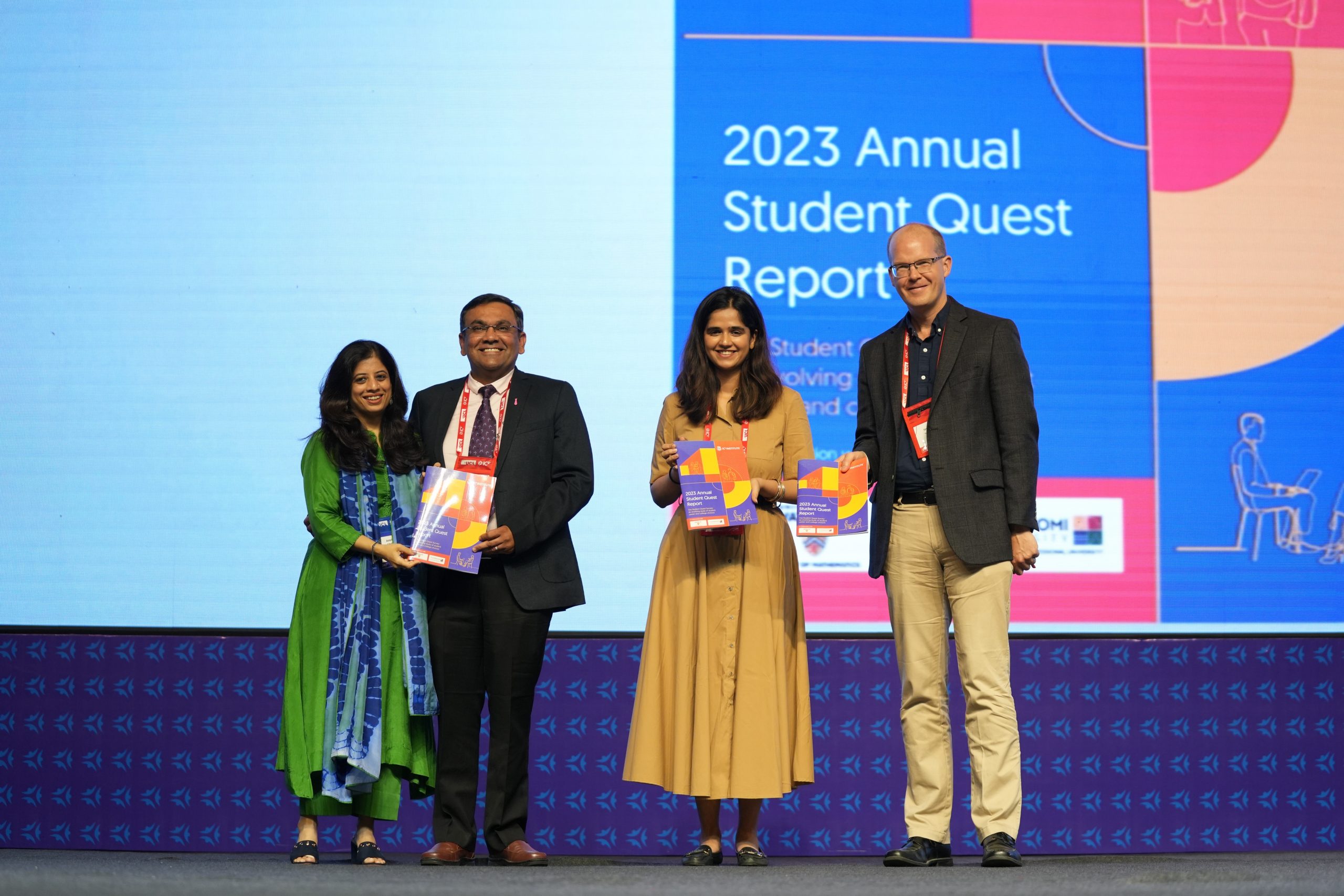 Photo: IC3 Institute
September 2023